Full Spectrum Lighting & Electric's owners have been utility company allies since the early 90's.  The first ever utility company rebate programs in Montana were a success due to our role in educating  commercial customers throughout Montana on energy conservation measures in lighting, HVAC, drives and other measures.  Along with major lighting manufacturers (GE, Sylvania, Philips) and utility engineers we offered seminars located throughout the utility company service territory.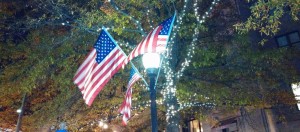 FSL&E owner worked in Local Government Energy performing energy analysis for local government buildings throughout the state of Montana.
Today FSL&E has been working with Colorado utility Xcel Energy for 17 years and is an Xcel Energy Trade Partner where we provide customers with turnkey solutions utilizing LED lighting technology. We completed a nationwide lighting project in multiple locations for DirecTV facilities and broadcast center facilities where we installed LED lighting on the exterior of buildings, parking lot and roadways.
Our team performed lighting analysis, provided labor to install energy efficient lighting, managed all projects, and facilitated rebate applications for all utility companies.
FSL&E boom trucks and service trucks provide maintenance services for lighting, electrical, signage, for 58 petroleum sites in the Front Range of Colorado along with multiple locations for Whole Foods, Sprint, Wells Fargo, Lifetime Fitness and other commercial customers and HOA's.
We are not just a local Colorado lighting company, we are a national lighting contractor ready to assist you with your lighting needs. Call us today!